Hi! We have new game for you! Balloon Pop Mania!
Balloon Pop Mania is a simple but very fun game to play for everyone. Balloon Pop Mania is a safe game for kids. You and your kids can spend time with Balloon Pop Mania when you feel lazy or bored.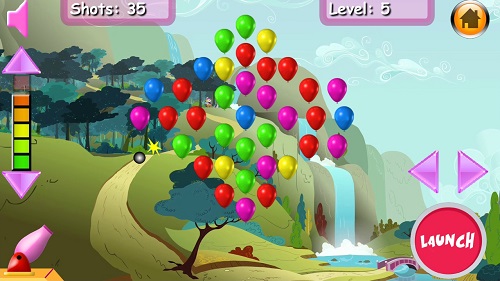 We put 20 different enjoyable levels in this game. You will love the colorful vector backgrounds while enjoying the sweet music.
You will pop the balloons with unlimited shoots using your cannon. You can change the ball speed to make game more simple and fun. Try to pop all the balloons using as few shots as possible.
Have fun!